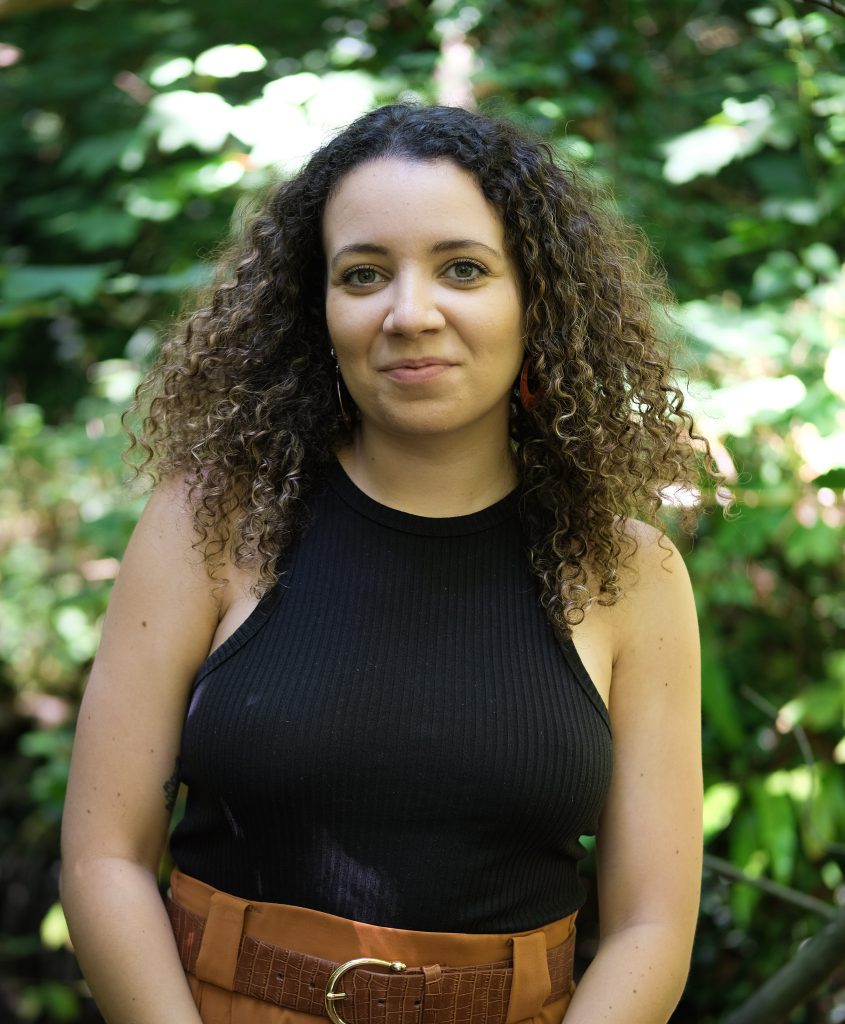 Taylor Edmonds is a poet, writer, creative facilitator and marketing manager from South Wales. Her work explores themes of womanhood, identity, connection, nature and empowerment. Taylor's debut poetry pamphlet Back Teeth is out now with Broken Sleep Books. She is currently contributing editor at Poetry Wales. Taylor was the 2021 Poet in Residence for the Future Generations Commissioner for Wales. She is driven by improving the accessibility of creative writing to communities and championing the positive benefits of writing on individual's wellbeing. Taylor is also a team member of Where I'm Coming From, a community-focused organisation and platform for underrepresented writers in Wales.
Taylor's writing has been published widely, some notable publications include Poetry Wales, Parthian, The National Literacy Trust, Butcher's Dog Magazine, Wales Arts Review, Black Ballad, The Cheval Anthology, Broken Sleep Books, Black Bough, One by Jacar Press and Ink, Sweat & Tears. In 2021, Taylor was commissioned by Monumental Welsh Women to write a poem in tribute to Betty Campbell for the unveiling of her monument – the first statue of a named Welsh woman in Wales. Taylor is also the recipient of one of Literature Wales' and Firefly Press' 2020 Rising Stars award.
Taylor has performed her work on a Welsh tour with Nescio Ensemble, a classical ensemble from the Netherlands, for several BBC Sesh videos, as well as at events for The Swansea Fringe Festival, Sofar Sounds, Cheltenham Poetry & Jazz Festivals, LUSH Cardiff, The Poetry Café, Lucent Dreaming and more. She has also worked on projects as a writer and creative facilitator with Parthian, Taliesin Arts Centre, Swansea University, PEAK Cymru, Fio, Aurora Trinity Collective, Jukebox Collective, Artes Mundi, The Arts Council of Wales, The National Literacy Trust, The Senedd, The Severn Estuary Partnership, Y Stamp, Lucent Dreaming and Cheltenham Library.